The Discovery Islands, Desolation Sound, and Beyond
Discovery Launch Water Taxi offers sightseeing Marine Eco tours in the lush waters between Vancouver Island and the West Coast of British Columbia. This area boasts an amazing array of sea birds, Bald Eagles, Killer Whales (Orcas), seals and sea lions, Black Bears, Grizzly Bears, First Nations village sites, and lots of good, old fashioned breathtaking scenery. All tours leave from our convenient dock location in downtown Campbell River at the Fisherman's Wharf.
We offer affordable family tours, up to 11 passengers for $375 an hour. Our big boat  – twin engine – has seating for up to 12 passengers and is $500 per hour. Discovery Launch has three water taxis and can accommodate larger groups.  Have a stag or stagette? A wedding on one of the Islands?
Call us and we can put together a custom tour.
250-287-7577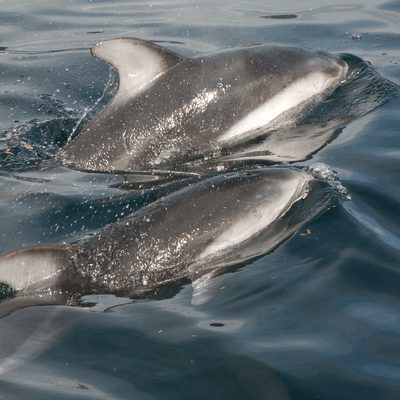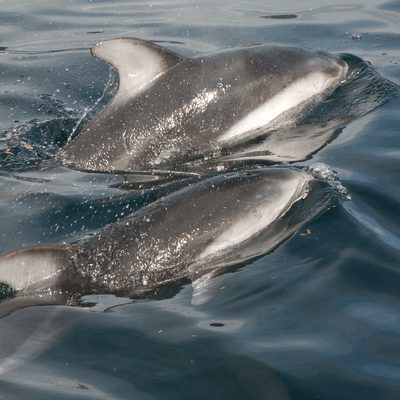 Rapids Tour – 3hrs
Feel Mother Natures' power on this exhilarating 3-hour tour of some of the fastest tidal waters in the world. This tour will take you through Seymour Narrows, Okisollo, Hole in The Wall, Yaculta, and Arran Rapids. Watch as the ocean waters act like a swift-moving river, water boils and whirlpools appear and vanish like magic. The water in these areas gathers speeds up to 16kts (30 km/hr). Bring your whitewater kayak up to Okisollo and paddle the standing wave!
Custom Eco Tours: 1hr – 6hrs
We are pleased to offer custom tours, intended to fit your budget and interests. Tour lengths can vary, anywhere from 1 to 6 hours, and our experienced team members are happy to guide you along the Discovery Islands. From BC's incredible wildlife to stunning views of waterfalls, lakes and trails, tours heading through Desolation Sound provide a truly unique experience. With rest stops at Refuge Cove and opportunities for swimming around Cortes Island, we ensure you get the most out of any tour, leaving with unforgettable memories and potentially new favourite spots.
Campbell River to Cortes Island:
AM drop off and PM pick up, suited to your schedule!
Beautiful Cortes Island is located between Vancouver Island and the British Columbia mainland.  It has lakes, beautiful sandy beaches, forests, and just over 1000 full-time residents – numbers go up in the summertime.  There are gift shops and galleries that sell the local artists' work as well as great little restaurants.  Cortes Island has an annual Seafood Festival in May with the best seafood you will ever taste!  Recreational opportunities include freshwater swimming in Hague Lake and marine wildlife viewing in Mansons Lagoon.  Facilities at Mansons Lagoon include picnic tables, 1 outhouse, and a sandy spit. Hauge Lake has an outhouse, information shelter, and a sandy beach. A short walk from Hauge Lake you will find a small grocery store and a Take Out Restaurant.
Pick a day, grab your friends or family and Discovery Launch Water Taxi will drop you off at Mansons Landing in the morning and pick you up in the late afternoon.  This is a self-guided tour, we will arm you with all the information and maps you will need for a very pleasant day on your own. Please feel free to bring your Kayaks or Canoes or bikes on this trip.
These are just a couple of tours we can do
Whether you want to go to places to see birds, sea lions and other wildlife or to beautiful areas with remote lakes and waterfalls.  We would love to design a custom tour to what you would like to see.
Of course you can always come along on one of our regularly scheduled freight and water taxi runs. This working boat tour gives you a great opportunity to see the working side of coastal Vancouver Island and British Columbia. Every trip is different depending on where we have to go that day. Cost is $90 per person and you are welcome to bring your lunch and beverages.
Visit places like Stuart Island, Blind Channel, Shoal Bay, Cordero Lodge, Dent Island Lodge, Owen Bay, and Rendezvous Island; miles away from the nearest town, many of these lodge provide luxury service and all of their goods are delivered by boat!
Contact us for more information or to book your trip. 250-287-7577
Our vessels transport up to 12 passengers and give everyone an excellent view! Comfortable seats and a heated cabin for cooler weather ensure your comfort. Two of our passenger vessels have a marine head (toilet) in a forward compartment.
Trip Duration: 
2 – 4 hours, depending on the day's schedule!